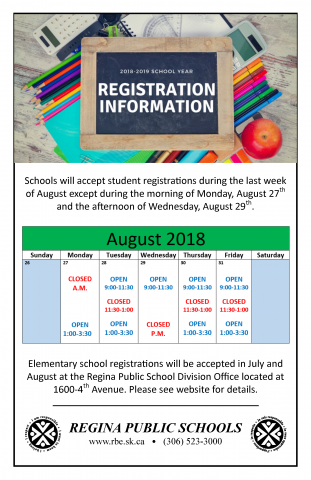 CLICK HERE to download a poster regarding how to register your student with us over the summer.
NEW REGISTRATIONS...
* Elementary school registrations will be accepted in July and August at the Regina Public School Division Office located at 1600-4th Avenue. Please see website for details at www.rbe.sk.ca. 
* You can register directly at Gladys McDonald School over the week of August 27-31. Please note the following times that registration is open and closed.
MOVING? Please contact the school as soon as possible. This helps keep our class numbers accurate and prevents reshuffling in the fall.